Real-Time Edge AI
No More Barriers
With multiple feature advancements vs. legacy GPU/CPU solutions, the Blaize® Pathfinder™ and Blaize® Xplorer™ platforms coupled with the Blaize AI Software Suite enable developers to usher in a new era of more practical and commercially viable edge AI products across a wide range of edge use cases and industries.
READY FOR DEVELOPMENT NOW
Systems & Energy Efficiency, Low Latency & Flexibility
The Blaize embedded and accelerator platforms built on the Blaize GSP® architecture take Edge AI to new places. With 16TOPS AI inference performance at 7W power, 50x less memory bandwidth, and 10x lower latency, GSP-based platforms deliver up to 60% greater systems efficiency, the metric that matters on the edge. And with the flexibility of a 100% programmable processor.
Learn More
Watch Demos
Blaize AI Software Suite
Software is the Key to AI at the Edge
Blaize has developed the world's first comprehensive AI Software Suite to build and optimize complete production edge AI Applications. Built on open standards, Blaize Picasso SDK and AI Studio are a new path for getting AI models and applications into production quickly with less complexity, and higher accuracy and performance.
Blaize® Picasso™ Software Development Kit (SDK)
A true graph-native and open software environment accelerates the entire AI application development cycle to build and optimize complete artificial intelligence applications running on GSP silicon.
Get trained models out of the lab and into the field
Neural networks built on training hardware are not deployment ready. A powerful automated deployment feature of Picasso™, NetDeploy automatically converts and optimizes AI frameworks to Blaize hardware, improving accuracy and performance while shortening manual deployment time from months to weeks or days.
Get the whitepaper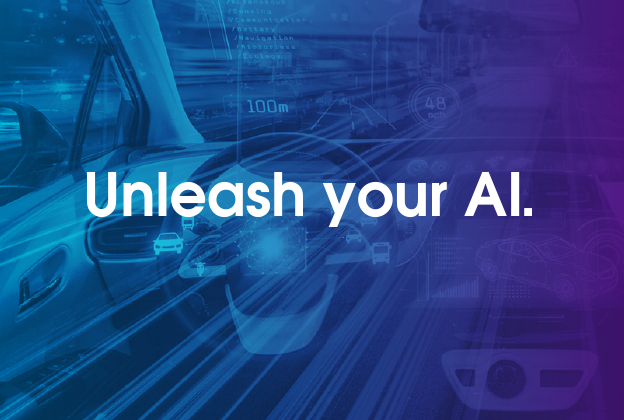 BLAIZE® AI STUDIO™
UnCode AI = Uncomplicate AI
Imagine building AI edge apps code-free. AI Studio™ is the first open and code-free software platform to span the complete edge AI operational workflow, dramatically reducing deployment time, complexity, cost and efficiency. AI Studio is built as an accessible platform for all non-developers – domain experts, AI teams, devops teams – to put AI ideas into production quickly and easily. With a code-free, visual interface, AI apps are built with drag-and-drop operations, and conversational interface assists and guides users throughout the AI development workflow.
Learn More
What's Next
Interested in evaluating how Blaize new computing products can add value to your AI applications?
Contact